I consider myself an avid gamer but I also possess an overwhelming fondness for reading books (at least it says so under my bio). Yet the other day I couldn't help but notice that I keep my videogame collection and my bookcase on the exact opposite sides of the room. This led me to the curious realization that I had never read a book about videogames. So in an effort to draw attention to those who have taken it upon themselves to be the literary scribes of our favorite hobby I present gamrRead, a feature meant to discuss any book available in print that has anything to do with the videogame industry or culture (excluding strategy guides).

For the inaugural edition of what I hope to be a regular series, I read the book Extra Lives, by Tom Bissell, which I feel was the perfect book to introduce me to this fascinating new realm of literature, though I am not sure others will find it quite as engrossing.

Title: Extra Lives: Why Videogames Matter
Author: Tom Bissell
Publisher: Vintage Books
Original Publication Year: 2010
Page Count: 242
ISBN: 978-0-307-47431-5

Excerpt: "As incomprehensible as it may seem, I have somehow spent more than two hundred hours playing Oblivion. I know this because the game keeps a running tally of the total time one has spent with it. I can think of only one personal activity I would be less eager to see audited in this way, and it, too, is a single-player experience." (p. 4-5)

I picked up Extra Lives based on the recommendation of a hardcore gamer friend of mine who also happens to aspire to work in game design. Knowing this I was wary that the book may be an overly technical tome, but my worries were assuaged after reading the first few pages. This is a book for avid gamers written by an avid gamer. Extra Lives is a work of non-fiction about videogames but beyond that it doesn't fit in with any established genre; rather, it is a fluid amalgam of memoir, criticism, and journalistic reporting. At the center of the book is the author's quest to find meaning and value behind a burgeoning industry whose most defining works have often been dismissed as trivial and artless.

The book's nine chapters focus on games such as Fallout 3, Mass Effect, Far Cry 2 and Bioshock. I must admit, I felt blindsided by how much the book is concerned with the narrative failures and other issues relating to the poor writing found in videogames. I have personally witnessed many gamers respond with overwhelming negativity to the assertion that better writing is a necessary evolutionary step for modern videogame development. Considering how many genres don't rely on strongly told stories (puzzle, music, racing, etc.) and how few games are actually hailed for their narrative excellence, it is hard to disagree. However, Bissell does think it matters and he can be downright scathing when it comes to evaluating storytelling in videogames. He does so purely out of his life-long love for gaming and good storytelling, always coming off as passionate and sincere.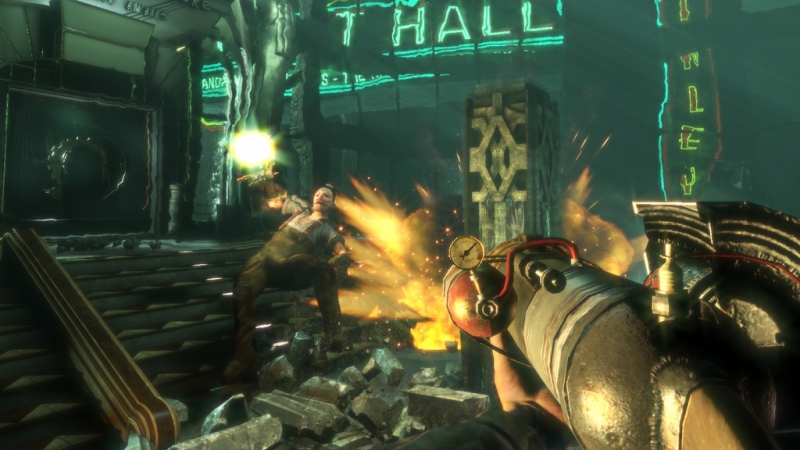 Bissell also recounts visits to Epic Games during the development of Gears of War 2, Bioware's Edmonton studios, and even the DICE summit hosted by the Academy of Interactive Arts and Sciences, where Media Molecule's LittleBigPlanet dominated the awards presentation. He makes sure to present the opinions of many who work in the game industry, asking them about hurdles they have faced during development, what they believe the future holds for games and fielding comments about titles other than those they have worked on. This multiplicity of opinion and constant change of location keeps the book interesting so it doesn't feel as though you are simply reading through the author's incessant dogma.

Bissell is a writer first and foremost, which explains why the book is so well written. He not only manages to provide minute by minute descriptions of gameplay in stunning detail, but can also transition between telling humorous and personal stories before gracefully launching into some of the most riveting videogame criticism you'll find anywhere. Extra Lives is about more than just videogames, it is also about Bissell and his unique journey as a writer and videogame enthusiast. He has held many jobs in many different places around the world and interweaves these experiences with his views on gaming. He also shares some personal demons regarding addictions to videogames and other substances that culminate in the final chapter about GTA IV which is funnier, better written, and more touching than that game could ever hope to be.

There are a few things I disliked about Extra Lives. For one, the list of games under discussion. While I haven't played many of them, I have certainly read much about them already elsewhere. This includes Braid - the one independently developed game prominently discussed. All of the games happen to be recent bestsellers and there is a perceptible bias towards newer, Western-developed titles. A chapter dedicated to the original Resident Evil is as retro and Japanese as it gets, I am sad to report. There is a missed opportunity to shine an intellectual light on lesser known games. If this were a book about film it would only discuss popular and critically acclaimed movies like Avatar, Toy Story 3, and The Dark Knight. Additionally, Bissell's persistent focus on videogames and storytelling overstays its welcome by the end of the book and I feel this is at the expense of discussing other interesting characteristics unique to gaming as an art form, though rest assured what is here suffices.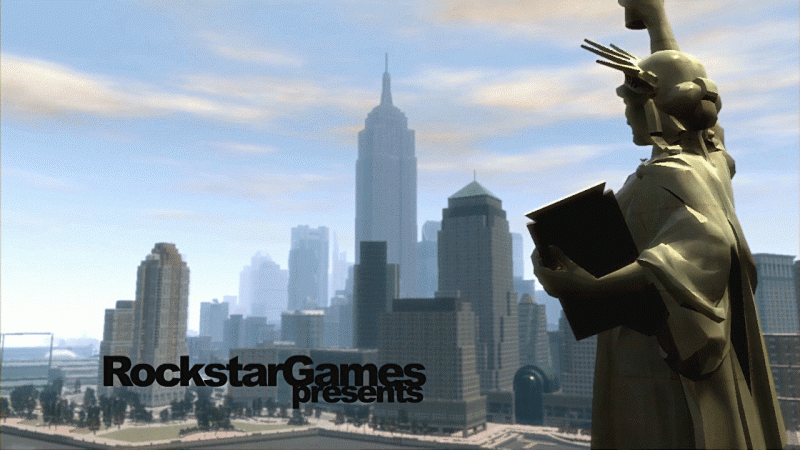 Because I read the updated 2011 paperback edition of Extra Lives, there are two extra appendices not included in the original release. The first is an interview with Fable creator and former head of Microsoft Game Studios, Peter Molyneux, that takes place sometime after the release of Fable II. Molyneux continues his much ridiculed self-deprecating shtick but otherwise shares some insightful tidbits about Fable II's development process and his thoughts about the indie scene. The second appendix is a compilation of four articles Bissell wrote for the now defunct website Crispy Gamer. The subjects range from the failure of Modern Warfare 2's "No Russian" mission to resonate emotionally and the unrelenting difficulty of the surprise 2010 PlayStation 3 hit, Demon Souls. These additional pieces mesh well with the overall views Bissell puts forth in the rest of the book and maintains the high index of humor and intellect you've come to expect by the final pages.

Now we come to the question of who exactly should read Extra Lives. Sure, any gamer who has paid attention to the major titles of the last few years could read this book and follow along just fine. Yet there are certain subsets of gamers that I feel will be disinterested by what Bissell has to say. Primarily PC gamers may be turned off by the author's dismissal of computer gaming (which I agree with wholeheartedly), even though many of the games discussed are available on PC. The second group is hardcore Nintendo fans. Bissell obviously has a history of gaming on Nintendo platforms, and at certain points lavishes praise on titles such as Super Mario Galaxy, but the DS is only mentioned in passing, while the Wii is nowhere to be found in the book's index. This is a book unapologetically about HD console blockbusters because those are the types of games Bissell finds most interesting.
I can't outright tell you whether or not you will enjoy reading Extra Lives. All I can do is report on my experience and hope you will use that as a guide to inform your own decision. I was able to connect with this book on a personal level because I too have struggled with what Bissell calls "the unbearable lightness of games." I admit that the whole reason I began reviewing videogames was to provide a thinly veiled excuse for why I spend so much time playing them. Also like Bissell I have literary aspirations of my own and believe that games could gain from paying more attention to delivering a strong story. I found it refreshing to take part in an intellectual discourse about games that regards talk of ludo-narratives, reader-reception theory, and Kant's Deontological Ethics in the same vain as headshots and boss fights. Bissell is even able to find emotional resonance in the dramatic final seconds of a Left 4 Dead multiplayer session. If you do plan on reading Extra Lives, I suggest you do so sooner rather than later. This is a fast moving industry and there is a certain novelty to reading a book that discusses relatively recent releases. While many of the questions posed in this Extra Lives are unanswerable, one point will be abundantly clear once you've reached the end: videogames do matter, so long as they matter to you.

About the Author:

Tom Bissell (Xbox Live gamertag: T C Bissell; PlayStation Network ID: TCBissell) is the author of four previous books including Chasing the Sea: Lost Among the Ghosts of Empire in Central Asia (2003) and God Lives in St. Petersburg and Other Stories (2005). He is a Professor at Portland State University where he teaches fiction writing. He is the recipient of a 2010 Guggenheim Fellow and has contributed articles to publications such as The New Yorker, The Observer, and Harper's Magazine.

If you have your own opinions you would like to share about Extra Lives or wish to suggest a book for future entries, please do so in the comments section below. Happy reading, gamers!
gamrRead: Extra Lives: Why Videogames Matter - Article on gamrReview
Related Games:
- The Elder Scrolls IV: Oblivion (X360) - review - sales - walkthrough - cheats
- Resident Evil (PS) - review - sales - walkthrough - cheats
- Fallout 3 (X360) - review - sales - walkthrough - cheats
- BioShock (X360) - review - sales - walkthrough - cheats
- Grand Theft Auto IV (PS3) - review - sales - walkthrough - cheats
- Mass Effect (X360) - review - sales - walkthrough - cheats
- Left 4 Dead (PC) - review - sales - walkthrough - cheats
- Far Cry 2 (PS3) - review - sales - walkthrough - cheats
- Braid (X360) - review - sales - walkthrough - cheats